Derbyshire Wedding Dress Shop
Mimi Toko - Bridal Boutique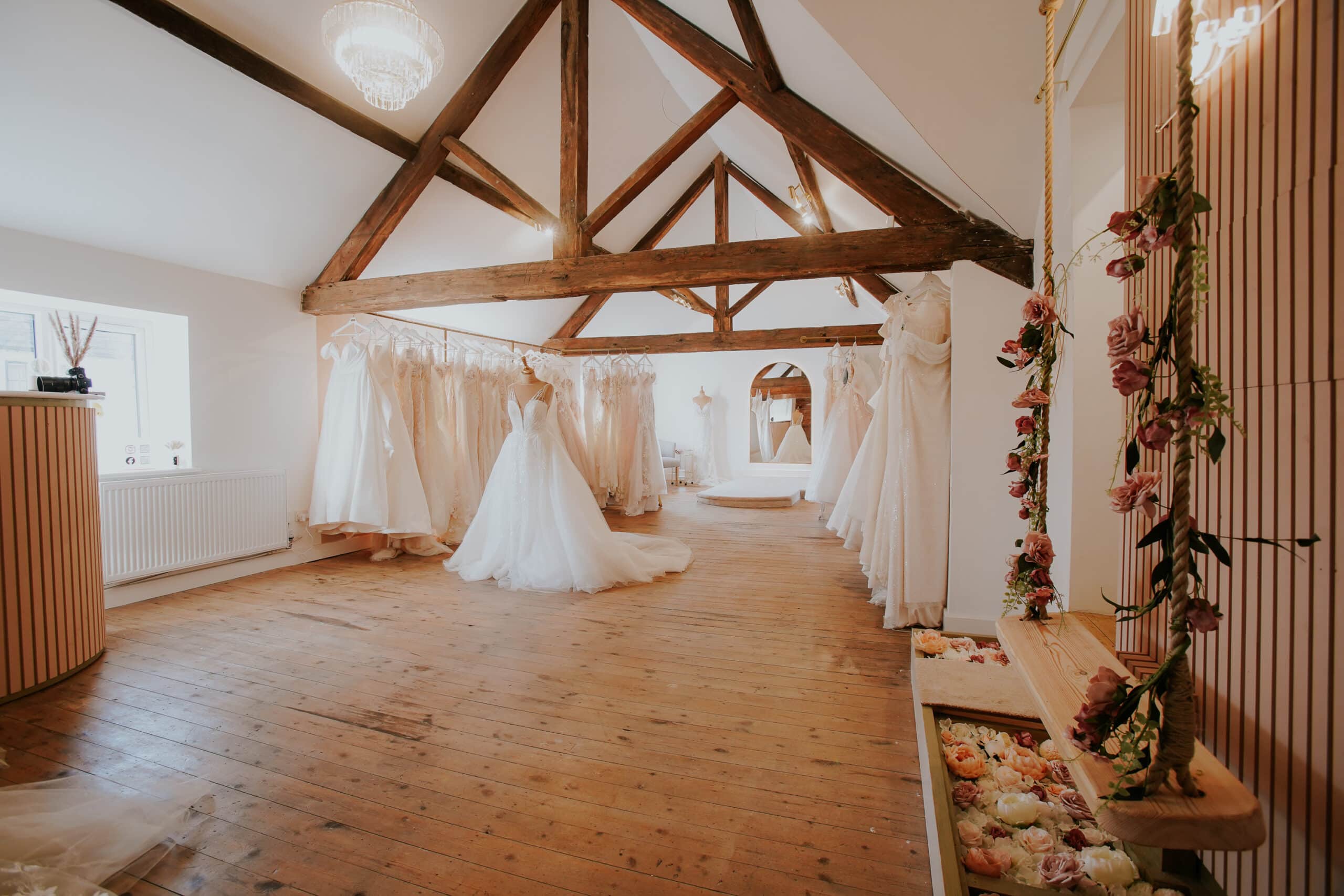 Do you want to be a #mimitokobride ?
Congratulations on saying yes! If you are like me you will already have a Wedding Pinterest Board and you have been scrolling through Instagram for Wedding Inspo to start planning your perfect wedding day.
Now is the exciting time to find your wedding dress! And that's where I come in. I'm Rosie the owner of Mimi Toko, I believe that the process of choosing your wedding dress should be a truly special one. I understand your perfect dress needs to fit your venue, theme and help show your beauty inside and out. That's why we operate on an appointment only basis so we can focus all our attention on what is important, YOU the Bride.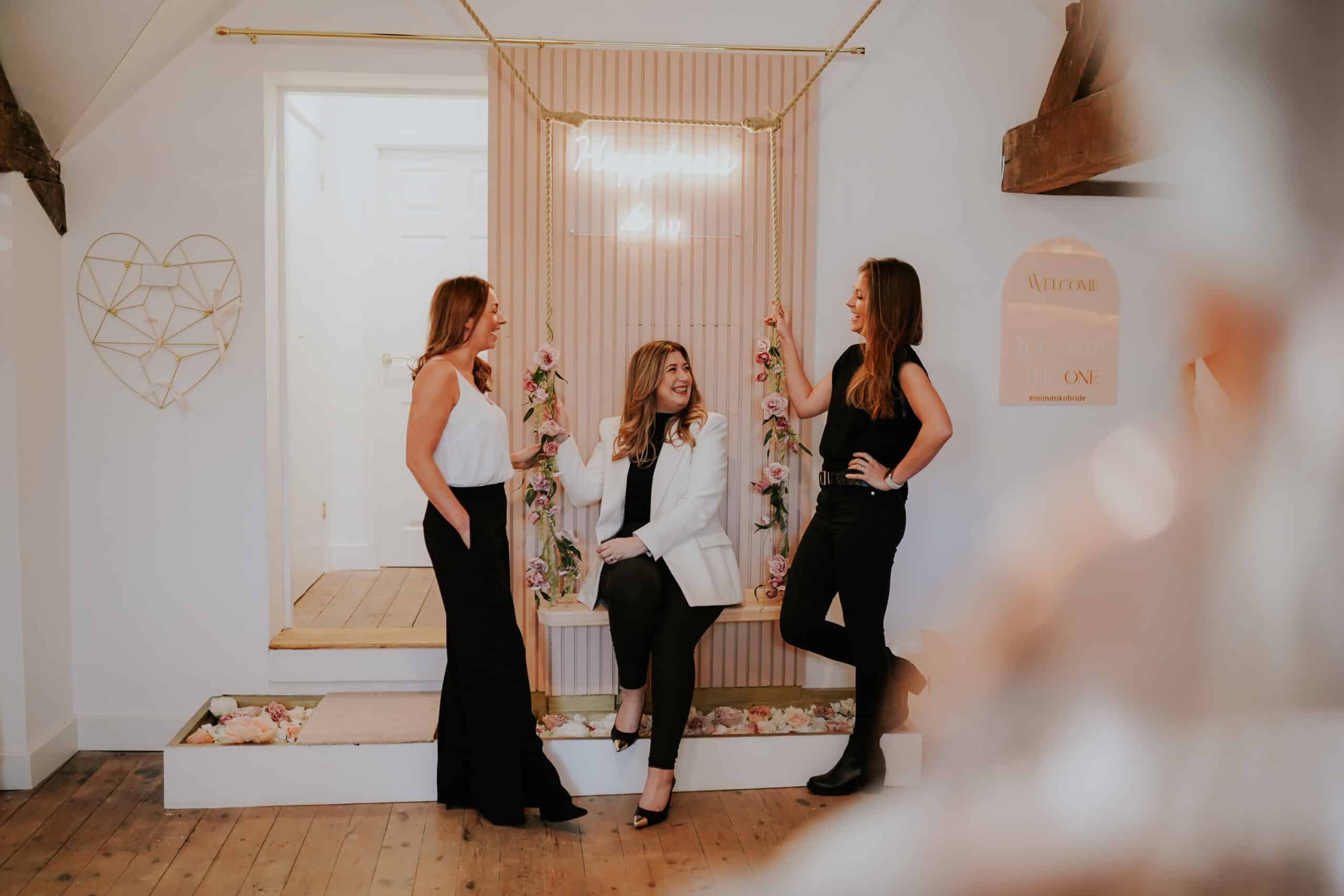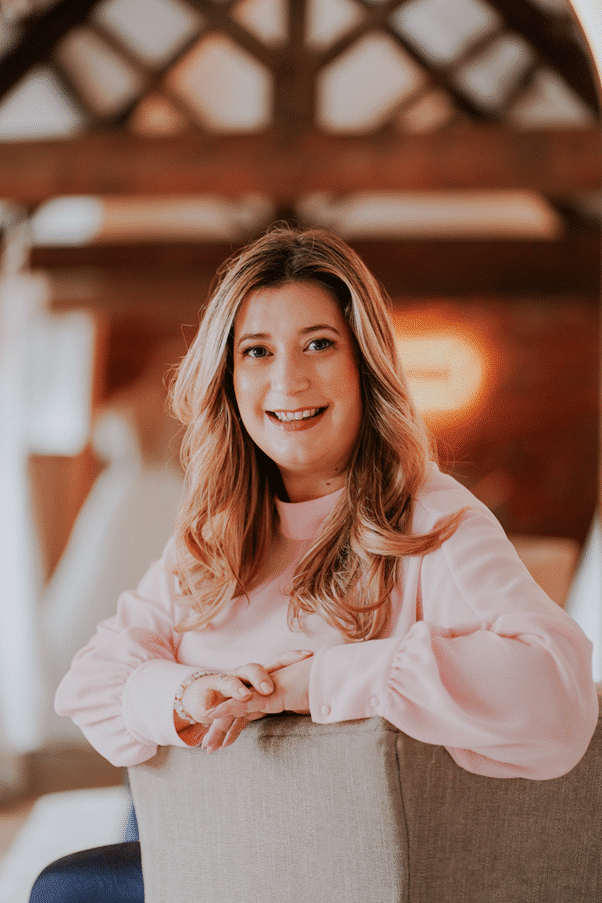 Rosie – Owner (lover of all things Bridal)
Hey, I'm Rosie the owner of Mimi Toko.  It sounds so cheesy but I honestly feel so lucky to do this job.  I love looking after you, your guests and being there when you find the dress, it is such a special moment and something you will never forget.  
You will more than likely hear from me after you have booked your first appointment so you have a point of contact if you have any questions plus I get to find out all your wedding plans (I use to be a wedding planner so can chat weddings all day) Really looking forward to meeting you soon xxx
Rhianna – Bridal Consultant
Our own Rhi Rhi has worked in customer service for over 10 years, she used to be a flight attendant for first class British airways and has met a fair few famous people (definitely one to ask her about, she has some fab stories – our favourite includes Henry Cavill) Rhianna is the mum of the group she is so good at listening to what you need and putting you first. She will often be caught dancing round the boutique, she can not resist a bit of old school RnB.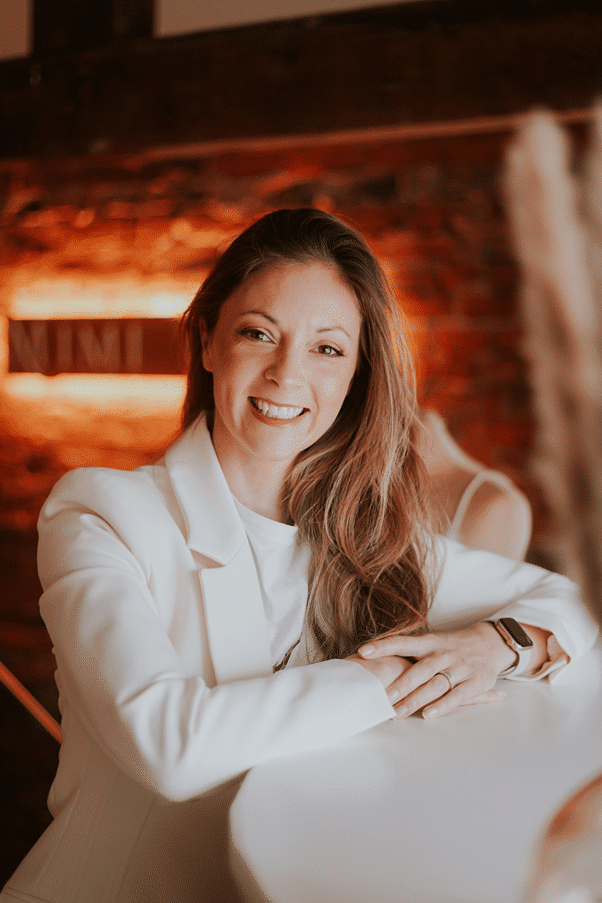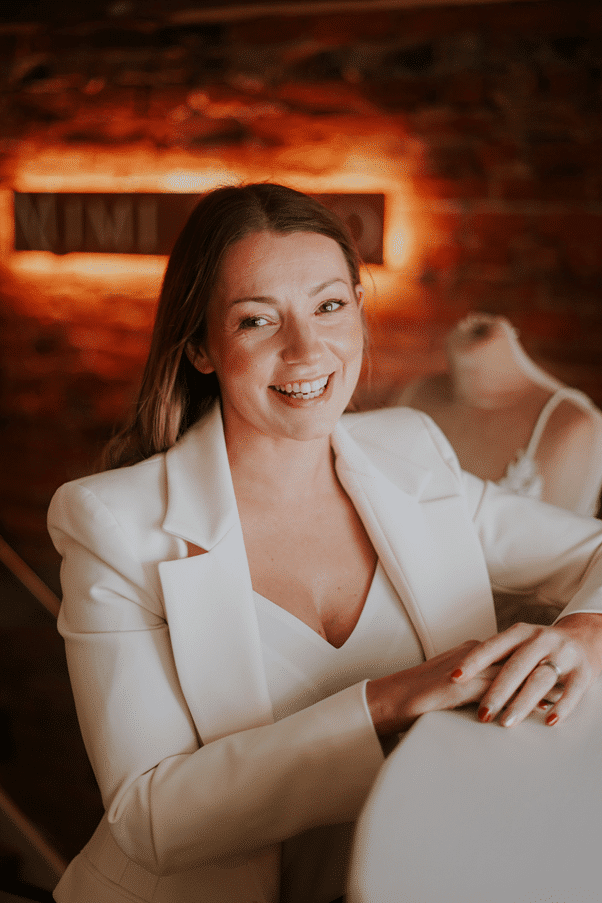 Lisa is known for her wild card option in dresses, 10 minutes into your appointment and she will have a dress in mind that she will know is perfect, it may not be what you are thinking however go with it as she always gets it right. Lisa is the party animal of the three of us and is always here to make you smile.
Sign-up for FREE Wedding Dress Guide
exclusively by appointment only
We offer 1.5 hour appointments for yourself and your guests to have exclusive use of the boutique, where we can talk all things weddings (with complimentary refreshments – Fizz mostly!) and help you try on our gorgeous collection of designer wedding gowns.
I have worked in the wedding industry for over 15 years in event management and on the day wedding co-ordination, I know how special and unique every wedding is to each bride and take pride in ensuring that a personal service is offered at every appointment so it becomes an experience to remember.