Wedding dress buying guide
Buying your wedding dress is such a big part of your wedding planning journey. Here is our need to know guide on buying your perfect gown
1. When to start shopping
We recommend to start shopping for your dress no later than 9-12 months before your wedding date. I know this may seem like a long time, however once your dress is ordered it can take around 5-6 months to be delivered with our designers (other designers could be longer) then fitting appointments will also be needed to be booked in
Before you start to call your nearest bridal boutique to book in, it's very important to research them first. The reason for this is if you go to a wedding dress shop but don't really see any dresses you like it can be disheartening and make your dress shopping experience less fun. Make time to look through Insta and scroll through Pinterest to look at bridal collections and real brides to gain a sense of your style. Once you find the style and designers you like, look on the designers website for your nearest stockist and book from there.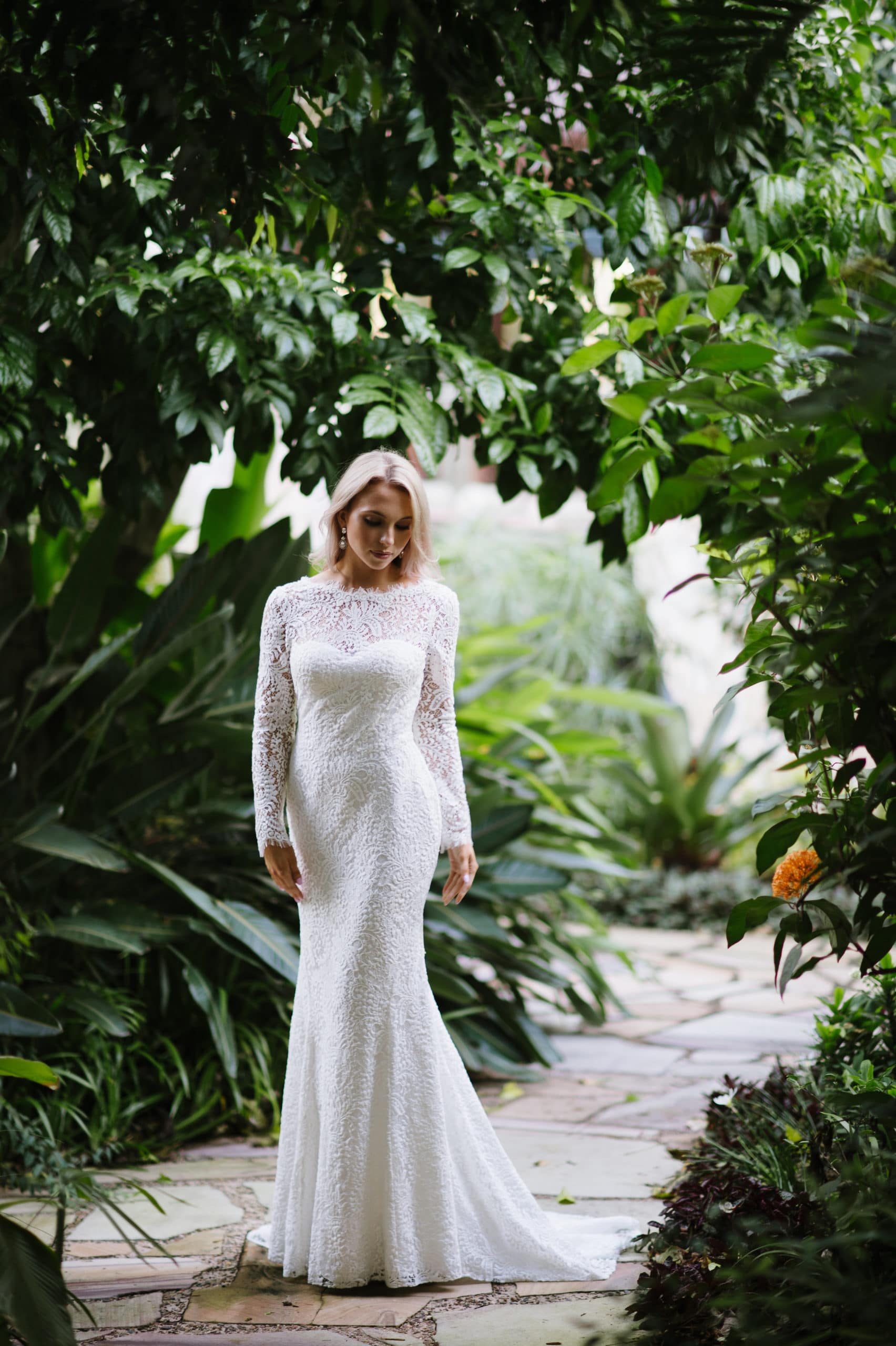 At Mimi Toko we do exclusive appointments this means you will have the boutique to yourself for two hours with no interruptions, that way we can focus our attention all on you.
Due to this appointments need to be booked in advance, either through our website, or simple call or email us. As you can imagine weekend appointments are most popular and book up quickly so it is always best to book in advance
Before you venture out on your shopping day, set a budget and stick to it. Make sure your bridal consultant knows your budget so you don't get in a situation where you have fallen in love with a dress that is out of your price range. Also another thing to remember is adding on alteration costs, shoes, veil and accessories.
If you would like to visit more than one bridal boutique, plan ahead and book the appointments for the same day, this way you won't go weeks in between the appointments and forget about dresses you loved. Another great tip is on the morning of your appointments try and do your hair and make up similar to how you think you will have it on your wedding day (if you can fit in a hair or make up trial even better) this will really help you picture your overall look for the day.
Every bride has their amazing bride tribe behind them helping them plan their perfect day. It is always so lovely to see the support and excitement however sometimes this can also mean lots of opinions, especially when it comes to the dress. Because of this we advise to bring no more than two to three guests with you to help find the one. This way you will be able to hear yourself think and follow your instincts about what feels and looks good. Remember you can always bring them to your appointment when you dress arrives in the boutique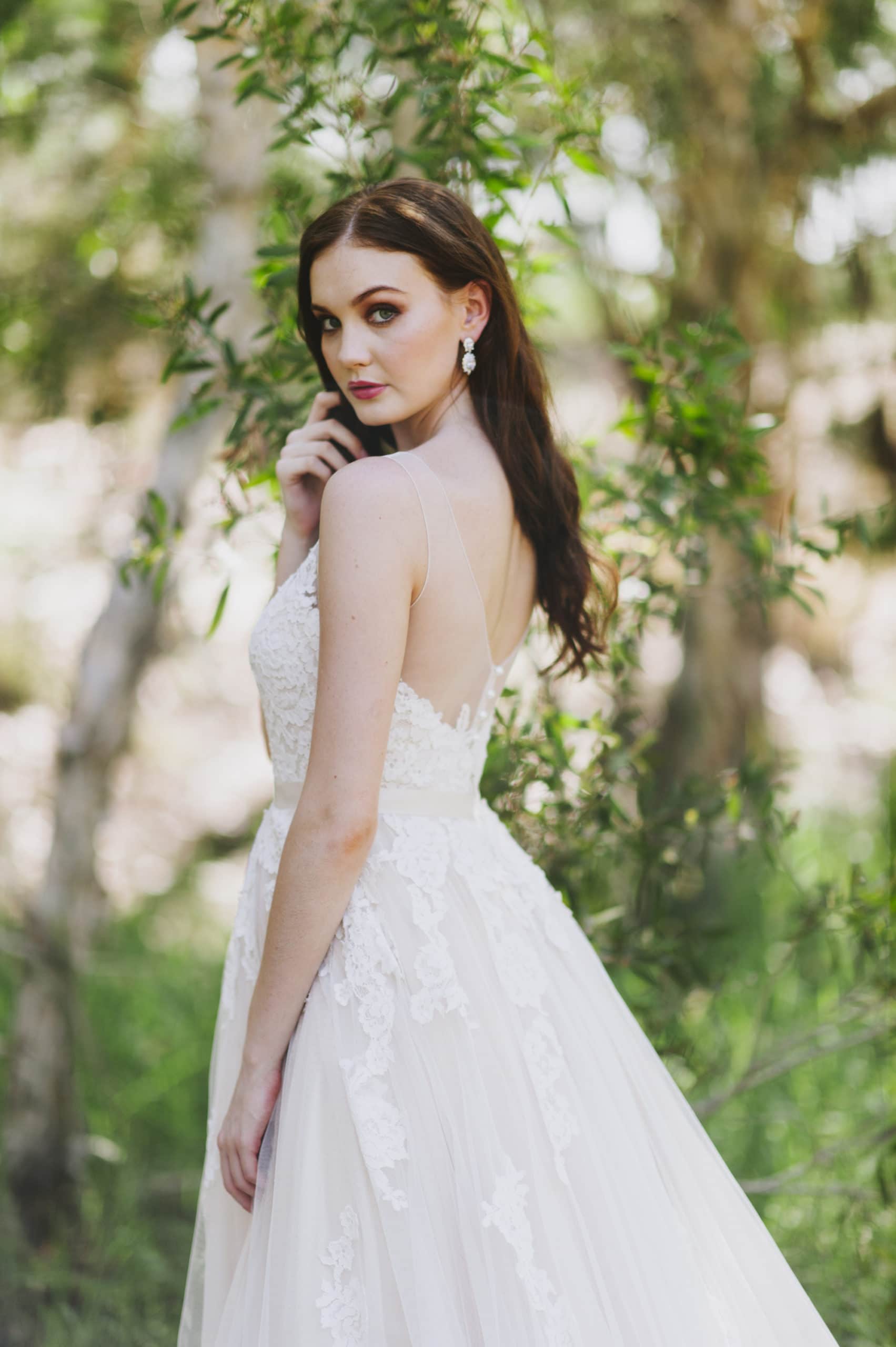 All bridal boutiques stock a sample dress in each style which means it is only in one size for you to try on. It is also good to know that wedding dress sizes are not like high street sizes and tend to come up smaller. So remember not get hung up about dresses sizes, it's just a number! All boutiques will measure you to order you dress so that is perfect for you and that's what is important
One of our top tips to brides is to make sure you move around when trying dresses. Your wedding day is a long, possibly 12 hour plus day so you need to feel confident and comfortable in it. It's ok to have a little walk around the boutique in it, have a sit down or even if you have found your dress why not have a little celebration dance!
At Mimi Toko we allow for brides to take pictures of dresses they like, this helps when you get home to have a look back over your favourites to help choose the perfect dress. Not all boutiques allow this so you must remember to ask before taking selfies. 
If I'm completely honest a short video is even better than a picture, you can see all angles and how the dress moves with you.
We carry out all of our brides alterations at the boutique (some shops do not do this so you will have to source your own seamstress – good question to ask at your first appointments elsewhere)
It is important to make sure you have your wedding shoes and underwear you plan to wear on the day with you at your fitting appointments.
We start fittings around 12-8 weeks before your wedding, and on average you will have 2-3 fitting appointments to make sure your dress fits perfectly.
Hope our top ten tips have helped, if you have any questions please do not hesitate to contact us.
Rosie x